Magic Ball
Kid's meal toy purchased at second hand store in Berlin, Germany. Modified into a magic ball.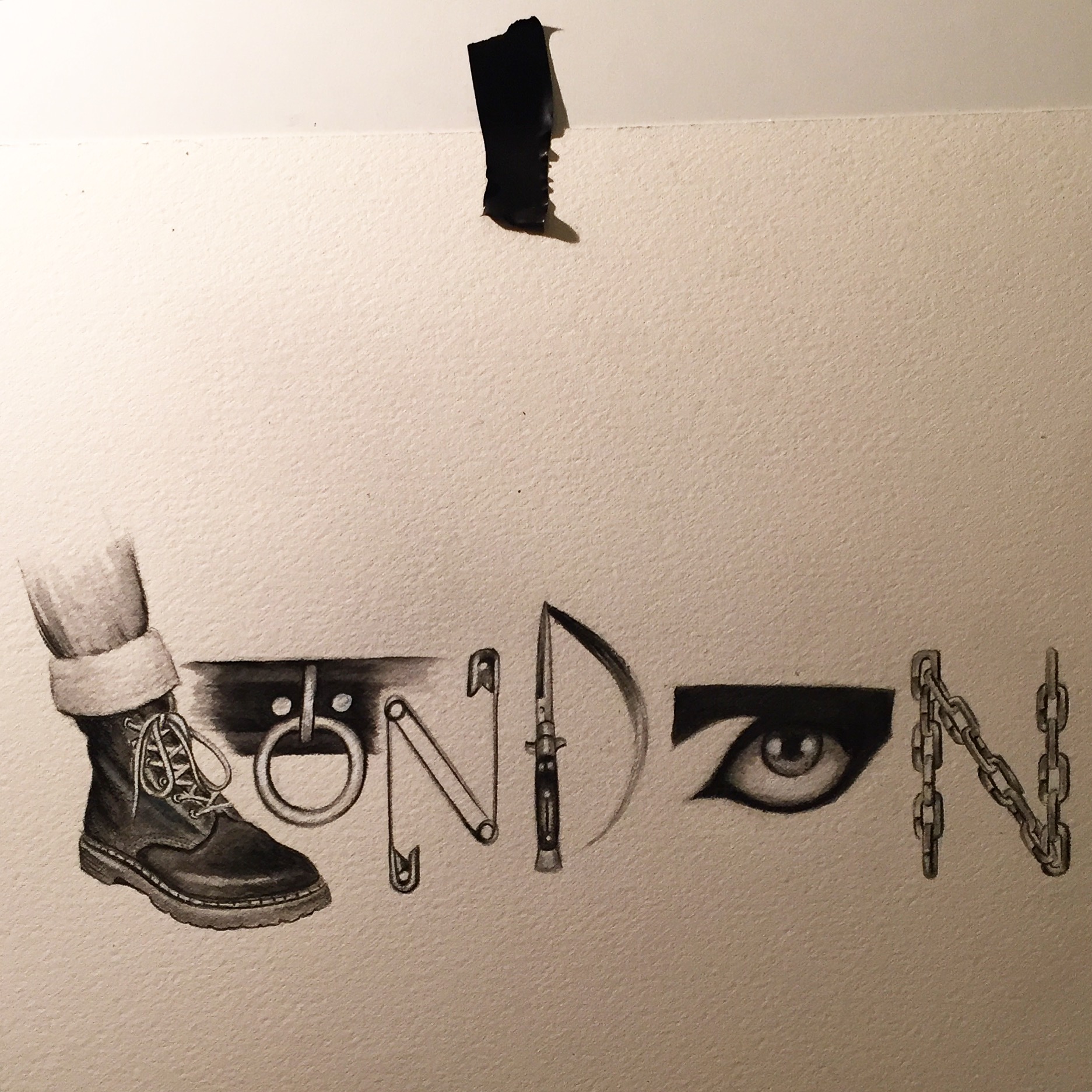 LONDON
CAPE TOWN
CALIFORNIA
BARCELONA
JAPAN
ROME
DEFCULT
Design made for Defcult brand and store. Nagasaki, Japan.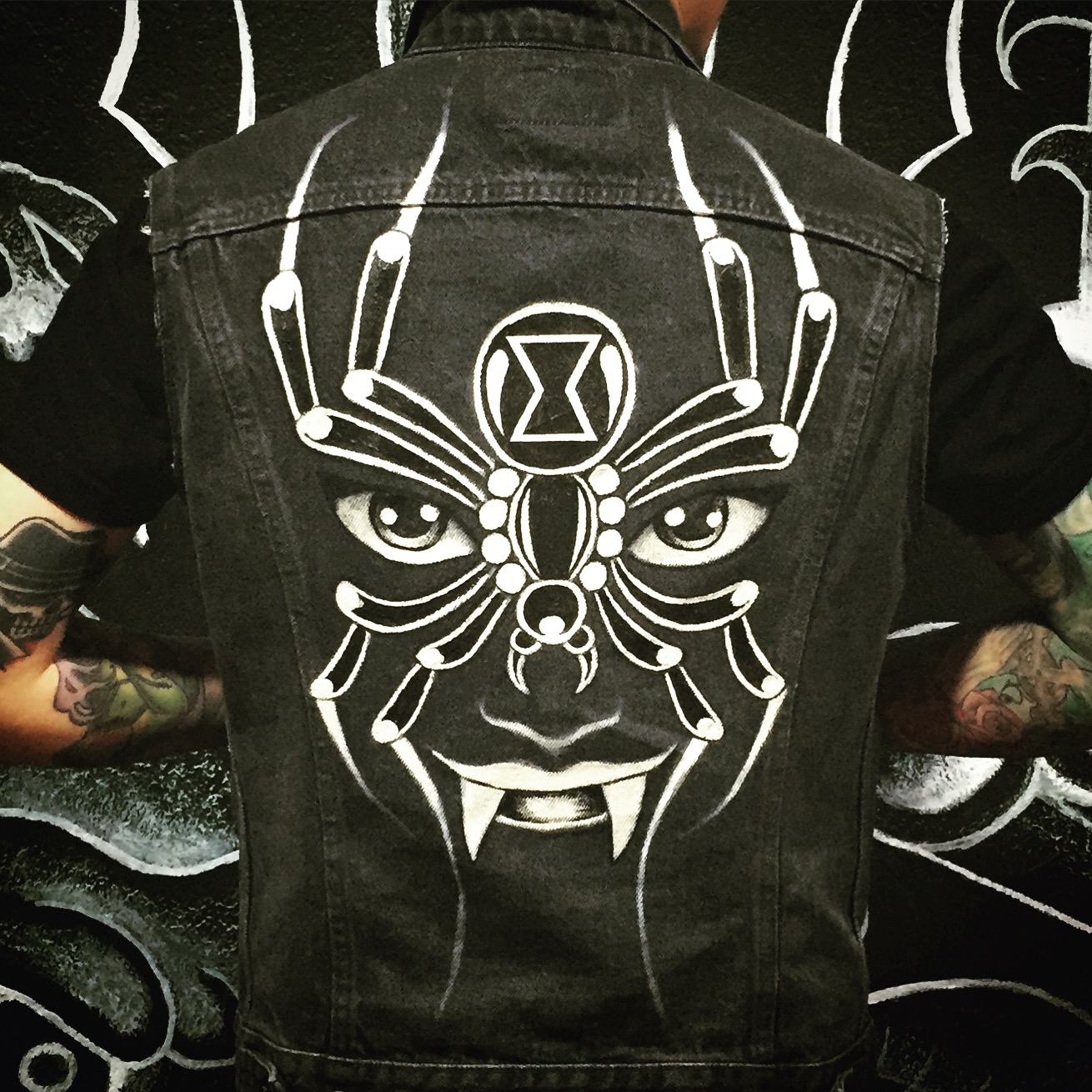 Young Widow
Young Widow
Landshut
Charcoal on Icelandic fish leather.
Bavarian Tigers
Acrylic and charcoal on denim.
"Gentle Devil"
Dana Point, California 2015